Helping Auckland building projects run smoothly with quality products and expert advice
Whether you're a builder with a new home on the go, or someone whose keen on DIY, here at Dysart ITM we've got the gear you need to get the job done.
We've got a massive range of timber, hardware and building materials at our Glen Innes store. And if it's not in stock already, we'll get it in for you. Fast.
Products
Decking Timber – including Vitex, Kwila, Pine and Mahogany
Fencing Supplies and Retaining Walls – including timber posts, paling and railings
Framing Timber – a large range of sizes or we can make your frames & trusses for you
Mouldings – architraves and skirting boards in a large range of styles and sizes
Board Products – including plasterboard, plywood and floorboards
We appreciate that you're working to tight deadlines and juggling numerous projects at once. So you want a timber and building materials supplier you can rely on.
That's us.
We'll provide you with the best brands and materials at competitive prices.
It's all backed by a team who are committed to providing the
solutions you need to get the job done. With Dysart ITM, you'll always be able to get in touch with the people you need, when you need them – so you can get on with your job.
Check our Trade Hub for information on building legislation and licensing requirements, as well the latest issues of Building Business and how to join our rewards programme.
Not a builder? Our dedicated DIY team is here to help
We'll support you every step of the way with expert advice. We can check out your measurements, quote (for free) and offer complimentary loan trailers. We can even put you in touch with a qualified builder if your project starts getting beyond DIY.
Download these useful guides to get your DIY project done right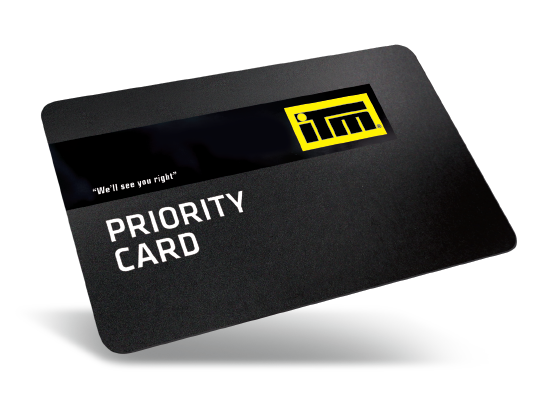 Get great discounts with your ITM Priority Card.
Your Priority Card entitles you to savings, promotions, exclusive offers here at Dysart ITM. It's available for the Trade and DIYers. Apply for your free card today.
Apply here