History
Dysart Timbers Ltd was established in 1976 by Mr Dysart.  Mr Barry Sapwell bought into the company in 1984.  Following this in 1985 Dysart Manufacturing started up to compliment the building supplies store with premade frames and trusses.  Dysarts has been operating off the same premises since 1984.
Dysart Timbers joined the ITM Group in 2006, in a bid to bring customers better pricing and a wider "whole of house" product selection, and is now known as Dysart ITM.
In 2013 the company was passed on to Barry's two children; David Sapwell and Carly Saunders, and son in law Adrian Saunders who now heads the company.  We are proud to be a family owned New Zealand company supporting the New Zealand building trade.
Team
MEET THE DYSART ITM TEAM
Here at Dysarts we highly value our staff, they are our strength.  Many of our staff have been with us for 10 years or more.  With this comes industry experience and knowledge that you cannot buy, a valuable tool for our customers.
With this level of staff retention, customers don't have to get used to changing faces.  Dysarts provide that personal touch where staff know customer's names.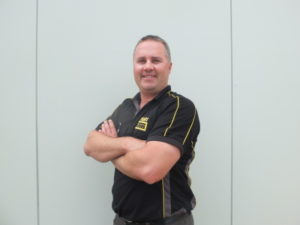 ADRIAN SAUNDERS
Owner
Ph 021 685 781
Adrian joined the Dysart team in 1999 as a sales representative having previously worked at Benchmark. In 2008 he started up Dysart Timbers Drury ITM which was sold in 2013 so that he could focus his time at Dysart Glen Innes and spend more time with his young family. He enjoys fishing and skiing with the kids on his time off.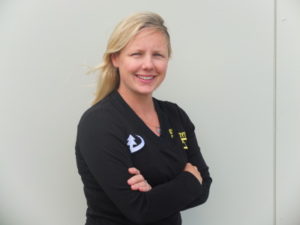 CARLY SAUNDERS
Owner/Marketing
Ph 021 814 429
Carly worked for the company on and off doing odd jobs while at school. After University completing a Bachelor of Business at Massey University she worked at Air New Zealand before joining the family business in 2005 as Rep Support. She has also worked in the Sales office and now organises the marketing and events for the company.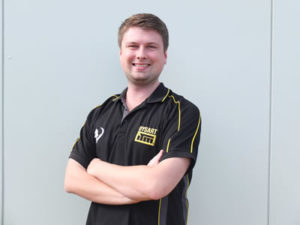 DAVID SAPWELL
Accounts Receivable/Owner
Ph 021 844 166
David has worked weekends for the family business since a young lad at university and joined the team full time in 2012. He started out in the yard so has a lot of practical experience and has a Bachelor of Business Degree from Massey University.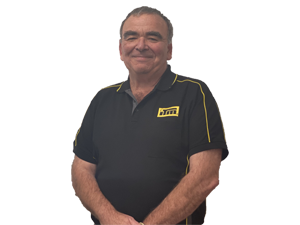 JAMES HECKLER
Precut Manager
Ph 021 351 587
Having worked in the industry since 1977, James has worked at Dysart ITM for five years, in total his experience spans over 40 years. "I would have to say that perhaps I may be one of the longest standing precutters in the industry, not only am I am very passionate about about my job in managing staff I take utmost pride in producing the highest quality timber frames and trusses. What I enjoy about Dysart are the people who I work with starting from Owner/Management, the drafting and estimating team and right down to the guys on the floor. Great team and great company to work for!" Previous achievements include achieving my BCITO qualifications in frames and trusses (we were the first group to undertake the qualification). When not at Dysart James enjoys spending time on his lifestyle farm in Taranaki when he turns his eye to being a keen hunter.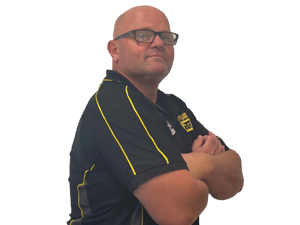 JASON KEVEN
Manufacturing Supervisor
Jason started working at Dysarts in February 1990. Leaving for a short time before realising that he missed the place too much Jason returned and we just can't keep him away. He has been in the industry for over 30 years. Jason got given the nickname Banga in 1992 at Dysarts and still goes by that name today.
Favourite thing about working at Dysart is the banter and the memories with current and past employees/customers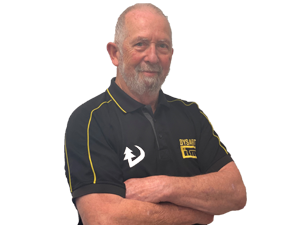 PHIL SHELLEY
Estimator
"I have worked in the building industry since first coming to New Zealand in 1988, and I have been with Dysart for 25 of those years. There is a great team spirit here, and I enjoy meeting and dealing with interesting people on a day to day basis. In my leisure time, I enjoy fishing, travelling, good food and good company!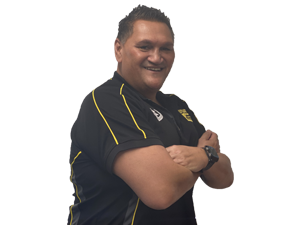 JASON YOUNG
Estimator
"Kia Ora my name is Jason Young, for the last 5 years I have been an Estimator for DML. I first walked into the Dysart yard fresh out of school and looking for a job in January 1989. Since then I have worked in a variety of roles throughout the company. I have left a couple of times to take up other opportunities but have always felt drawn back into the Dysart environment. It's the family feel of the place, a core of us have been around the scene for a good 20+ years, and some of the staff I have gone to school and grown up with in the local area, this helps build a culture you just can't find anywhere else.
Recently I've taken up the sport of Triathlon, it's something that has appeased my competitive side, I have been fortunate to complete two NZ Ironmen in Taupo, 2017 & 2018 and have decided to give 2021 a crack."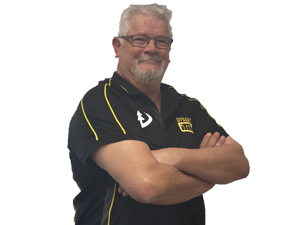 ANDY HACKSHAW
Draughtsman
Andy has just joined the Dysart team this year. He is enjoying his time here and comes to us with many year experience working in and around manufacturing timber yards.